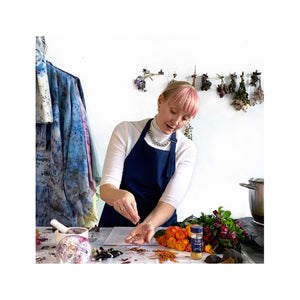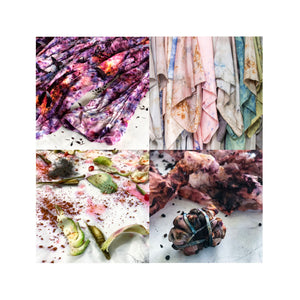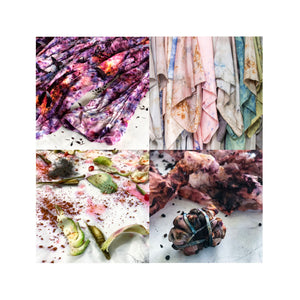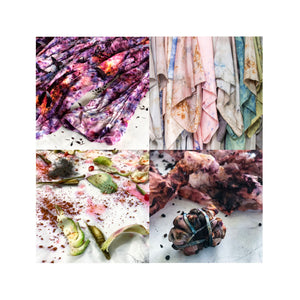 PLANT MAGIC VIDEO WORKSHOP
This one-hour workshop recording is an inspirational introduction to the world of plant and natural dye techniques used to create colourful and vibrant patterns! The workshop is help by Karin Bjurström, the creator of ALICE FINE.
Focus will lie on bundle dyeing which is a contemporary technique that allows for the direct transfer of botanical colours from flowers and other natural materials into fabric.
A colour card, tips & tricks + useful reading on the subject will be shared. No previous knowledge is required.
Once you purchase, you will receive a link to dropbox where you can view the recording online, and find the written compendium that goes along with it. The video link is available for 30 days. (If your purchase is a gift, we recommend you to buy a gift card and let the receiver activate the video themselves when ready.)
Content:
-Introduction and quick background of the brand and it's journey into plant dye.
-DYE STUFF, MORDANT & MODIFIERS -Basic info about natural dyes.
-EXAMPLES –What can you create with this technique?
-HOW TO BUNDLE DYE –Let's get practical! Demonstration of dyeing.
-HOW TO STEAM YOUR BUNDLES
-RESULTS  
The recording is in English. The compendium comes in both English and Swedish.
After you've completed the video you are welcome to reach out with any questions to: info@alicefine.com
Cancellation policy
Cancellation with full refund is possible up until the activation of the link.