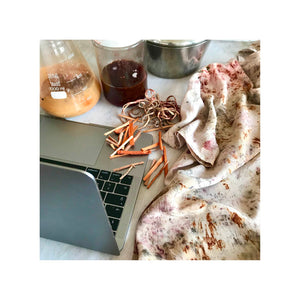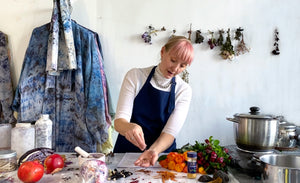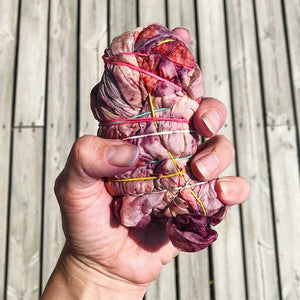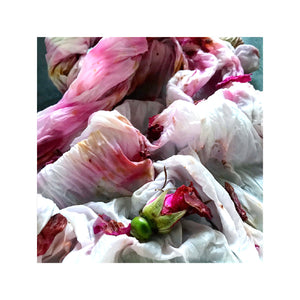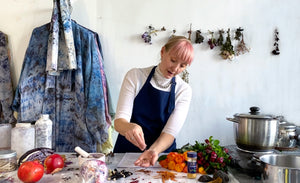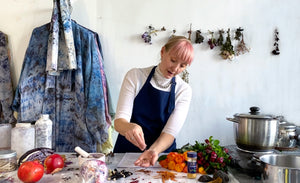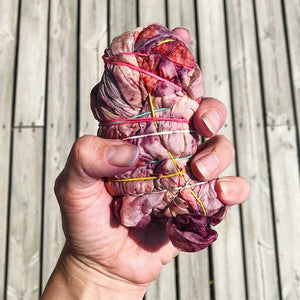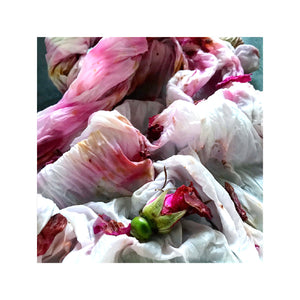 ONLINE WORKSHOP

Live online workshop is currently unavailable, but if you'd like to booked for a group just reach out to Karin at info@alicefine.com! 
This 2-hour workshop is an inspirational introduction to the world of plant and natural dye techniques used to create the patterns of ALICE FINE. 
Focus will be on bundle dyeing which is a contemporary technique that allows for the direct transfer of botanical colours from flowers and other natural materials into fabric. All natural fibers can be dyed. No previous knowledge is required. 

Workshop is held online by founder Karin Bjurström via ZOOM .
Approximate schedule:
-Intro and quick background of the brand and it's journey into plant dye. 
-Basic info about natural and plant dyes and different techniques. Tips and tricks + useful reading on the subject will be shared.
-We analyze and look at patterns together so that you'll be able to choose what colours to work with.
-Demonstration of dye techniques.
-Individual guidance for your own project. Each participant has the opportunity to ask questions and get help on how to chose fibers and pigments in order to reach desired results and continue working on their own. Once you've participated you are free to reach out with any follow up questions.
Once signed up, you will receive a mail with instructions and additional resources. Class is held in Swedish or English depending on participants. Number of participants 6-8.
For any questions, reach out to: info@alicefine.com
Cancellation policy
Workshops can be cancelled up to 10 days before start. If you cancel, you are entitled to a refund of the workshop fee except a cancellation fee, whichamounts to 15% of the price. You may also transfer your spot to someone else if you cannot make it. Contact info@alicefine.com to in any case of cancelations