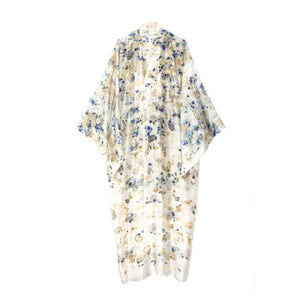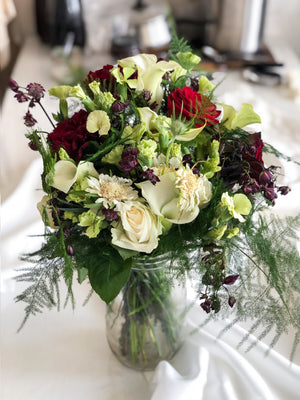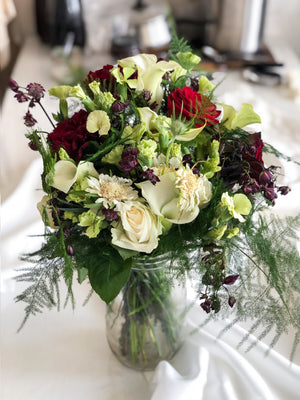 BOUQUET DYE
This service helps you preserve the memory of a very special day by creating everlasting imprints of your bouquet onto a silk garment of your choice, kimono or dress.
The result will vary depending on the plants, but other colours of your choice could also be added as well as a background colour.
The flowers can be delivered for dyeing either fresh, frozen or dried.

You are most welcome to contact Karin to discuss delivery at: info@alicefine.com