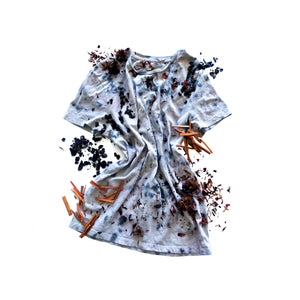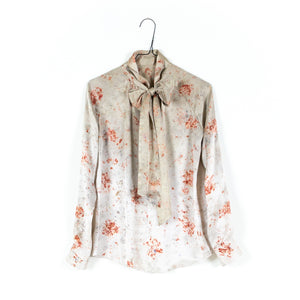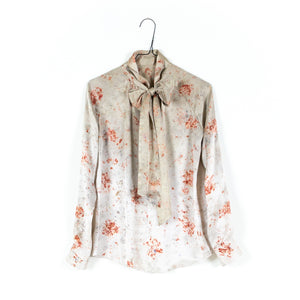 DYE SERVICE - MEDIUM
This service is part of the EXTENDED LIFE project and aims at giving new life to rejected or discolored pieces. These images are some examples of the result.
It is a part of the DECAY project, a study on how to create patterns by evolving biological dyeing techniques. All products are dyed individually by hand, using only natural ingredients. Due to the experimental techniques, each one is unique and some color may slightly vary and change over time. 
To use this service, please reach out to Karin at info@alicefine.com before purchasing in order to discuss your request, your color and price. 
MATERIAL
All natural fibers can be  dyed. 
SHIPPING

Your piece must be sent to us by post and will be sent back you after dye.
PRODUCTION

Your piece will be hand dyed at the ALICE FINE studio in Stockholm. 
CARE
Due to the delicate dyeing process, we recommend minimum washing. Should you still need to, make it a gentle hand wash, no more than 37 ºC. Ironing with steam works fine to keep wrinkles away. We do not recommend to keep product in direct sunlight for a longer period of time.
Of course, using it outside is ok!