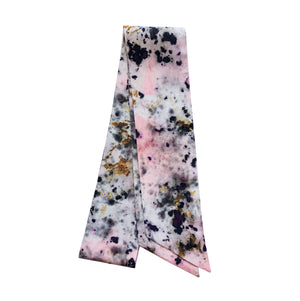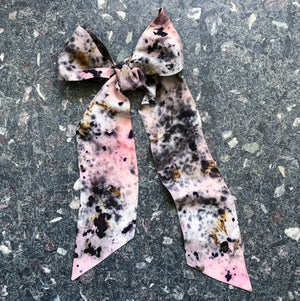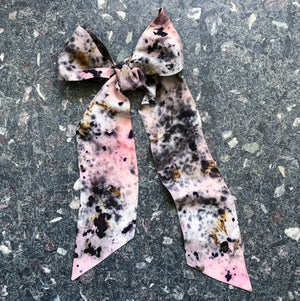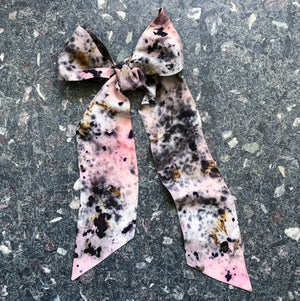 DECAY MINI-SCARF #7
This piece is perfect to use as a bow around your ponytail, neck or head!
Each product is made from a bigger piece of fabric and therefore they may vary slightly in color and pattern.
The DECAY project is a study on how to create patterns by copying and evolving biological dyeing techniques. All pieces are dyed individually by hand, using only natural ingredients. Due to the experimental techniques, each one is unique and some color may slightly vary and change over time.
SIZE
Mini-scarf measures around 115x6 cm
MATERIAL 
Silk 100 %
PRODUCTION
Tailored and dyed by hand in Stockholm at ALICE FINE STUDIO.
CARE
Due to the delicate dyeing process, we recommend minimum washing. Should you still need to, make it a gentle hand wash, no more than 37 ºC. We do not recommend to keep product in direct sunlight for a longer period of time.
Of course, using it outside is ok! 
If you have any questions concerning product or shipment, you are welcome to contact shop@alicefine.com